Home
UNDP Data to policy navigator
Better policies through better data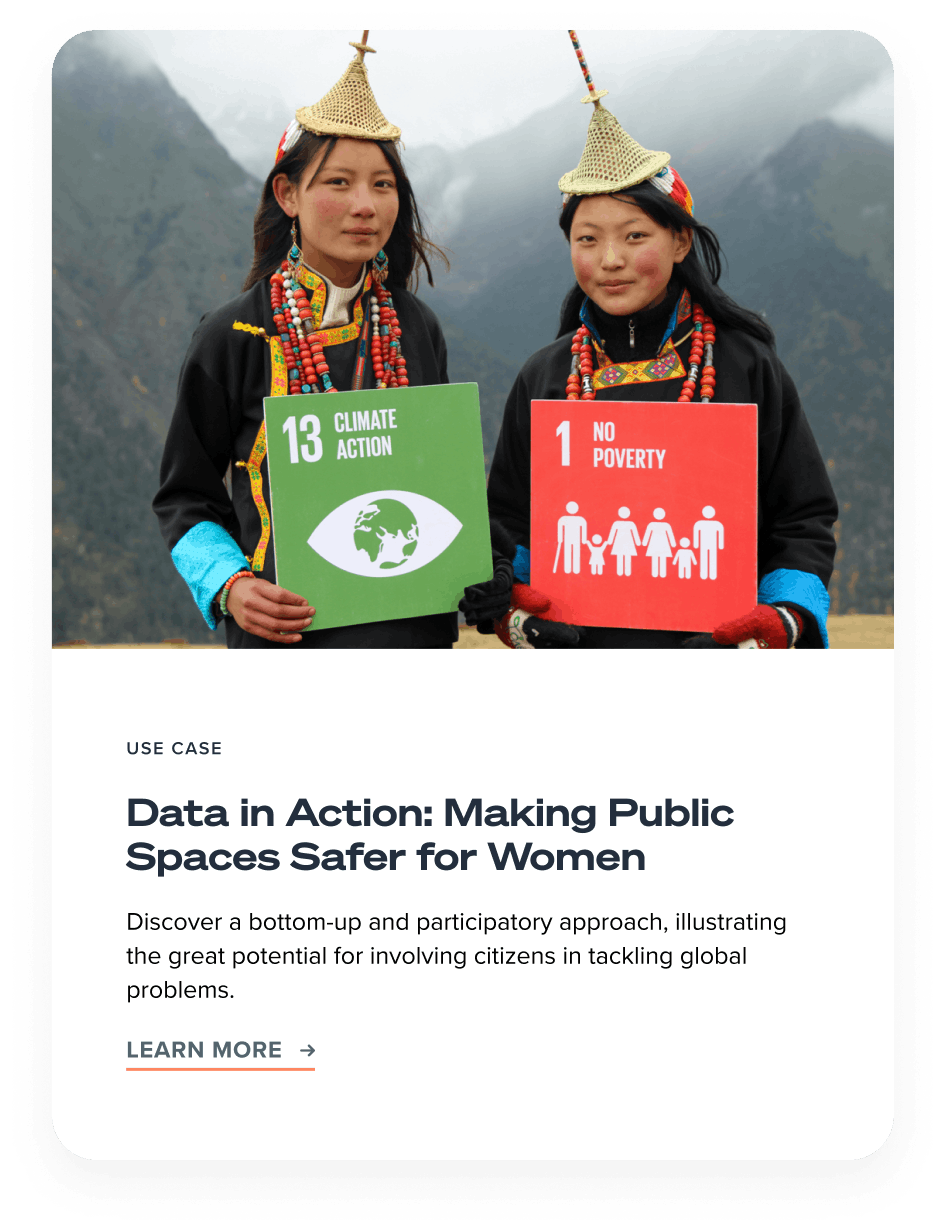 The challenge
How can using data – specifically non-traditional data sources like satellite imagery – inform better policymaking, especially in low and middle-income countries? This question was at the core of our collaboration with the United Nations Development Programme (UNDP), GIZ and Value for Good that started in 2022.

Our impact
With multiple stakeholders and collaborators across several organisations, staying focused and finding common ground can become a significant challenge. Being on our partners' side from day one, we made sure that everyone stayed aligned throughout all phases: From user research to value proposition, from user experience to design language, from content production to bug-fixing, we held the moving parts together and made sure we made the right decisions at the right time. The result: The first iteration of the Data to Policy Navigator launched only four months later – just in time for its presentation to the public at the UN World Data Forum in Hangzhou, China.
Client
United Nations Development Programme (UNDP)
---
Industry
Intergovernmental organization
---
---
Topics
Policymaking, User research, Concept, UX Design, Facilitation, Design System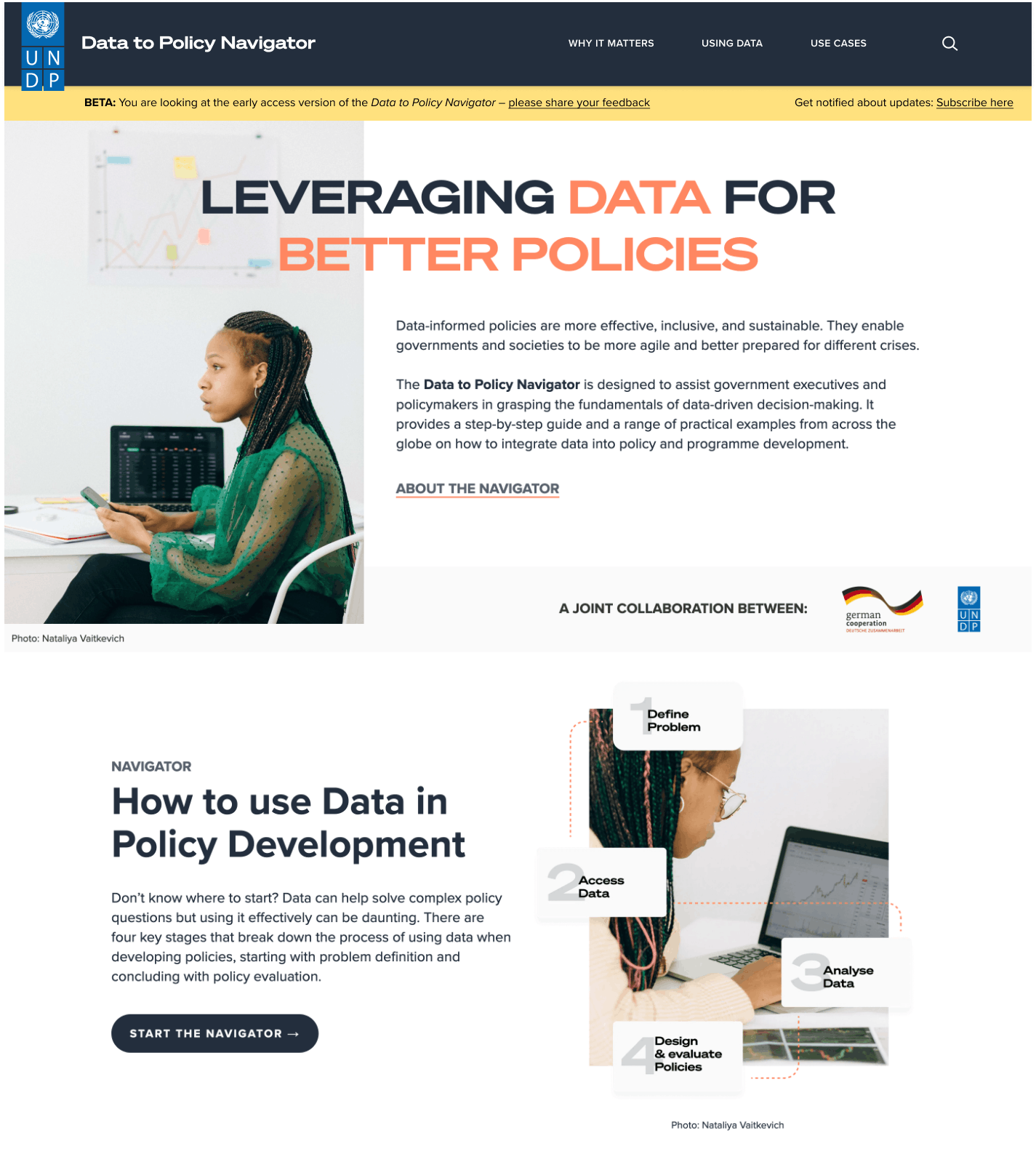 The Data to Policy Navigator MVP, launched just 4 months after the initial workshop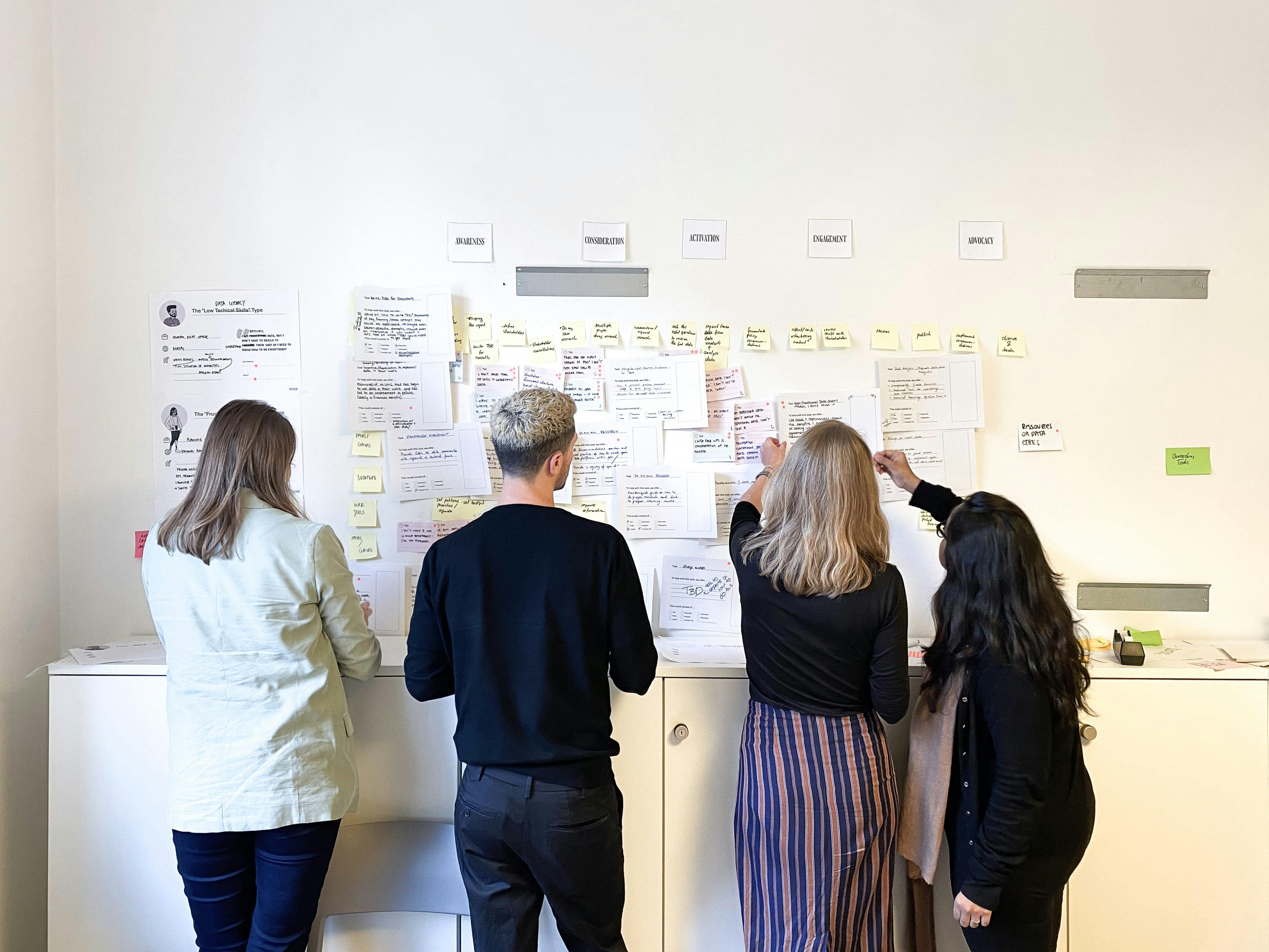 Workshop: Understanding user archetypes and their data-related pain points along the policy lifecycle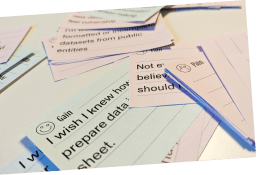 Understanding context and user needs
With a product aimed at policymakers worldwide and across all sectors, it was essential to understand their real-life contexts first. In in-depth expert interviews with senior policymakers from Moldowa to Kazachstan, we learned about their needs and struggles, specifically when using data. From there, we derived three main user archetypes, which helped everyone involved to empathise with the target group and make the right decisions throughout the entire project.
Content Design and information architecture
Working closely with content experts from GIZ and Value For Good, we developed potential content formats to address the identified user pains – from inspiring use cases to comprehensive instruction pieces. These formats were then tested and refined with a network of policymakers and experts worldwide to ensure they add real value across sectors and cultures. With the content formats defined, we then derived the information architecture for the whole site based on a scalable taxonomy of regions, policymaking sectors and data types. This foundation ensured collaborators could easily add additional formats and page types after the initial MVP launch.
We feel you.
"Partnering with Ponder was a complete breakthrough for us. Their innovative approach to our problem statement transformed our ideas into beautiful looking, but more importantly, very user-centric solutions!"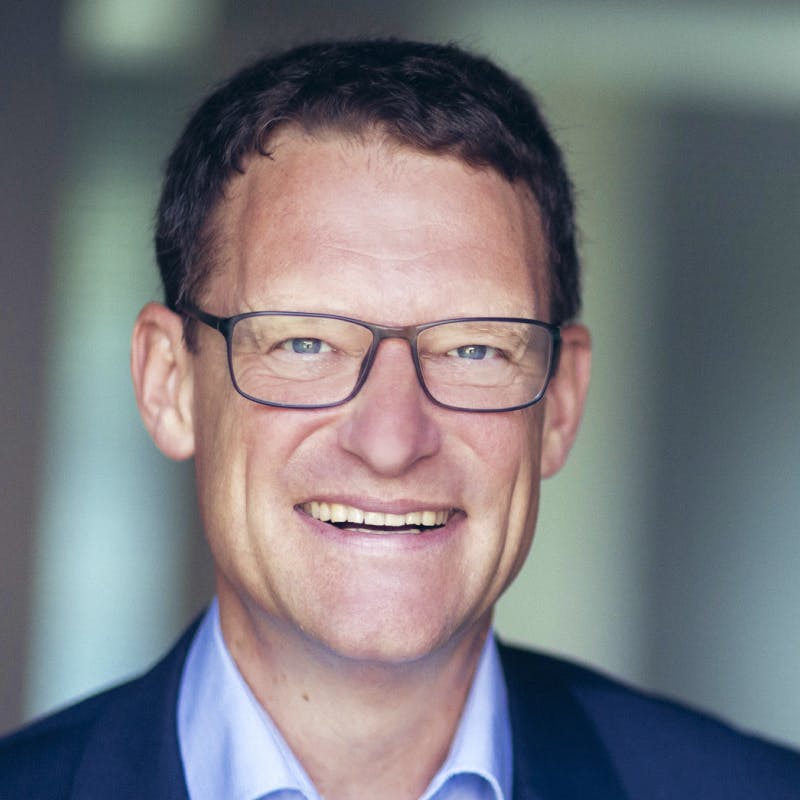 Defining a unique design language
As the Data to Policy Navigator is a joint initiative backed by multiple partners, defining the design language was no trivial task. We wanted to stay close to the existing UNDP design patterns for recognition and efficiency reasons. At the same time, the Navigator was supposed to stick out as something individual and new.
Carefully navigating these conflicting goals and requirements, we defined a design language that re-uses many of the underlying base components (ensuring an efficient development process) but is clearly distinguishable through a vibrant new primary colour and a much bolder application of the UN typefaces.
Systemise into a scalable Design System
With the design language defined and approved, we organised and documented everything into a neat Design System, laying the scalable foundation for future adaptations and extensions of the product. We then applied the design language to the necessary components and page types – building upon existing elements where possible and adding custom components where needed.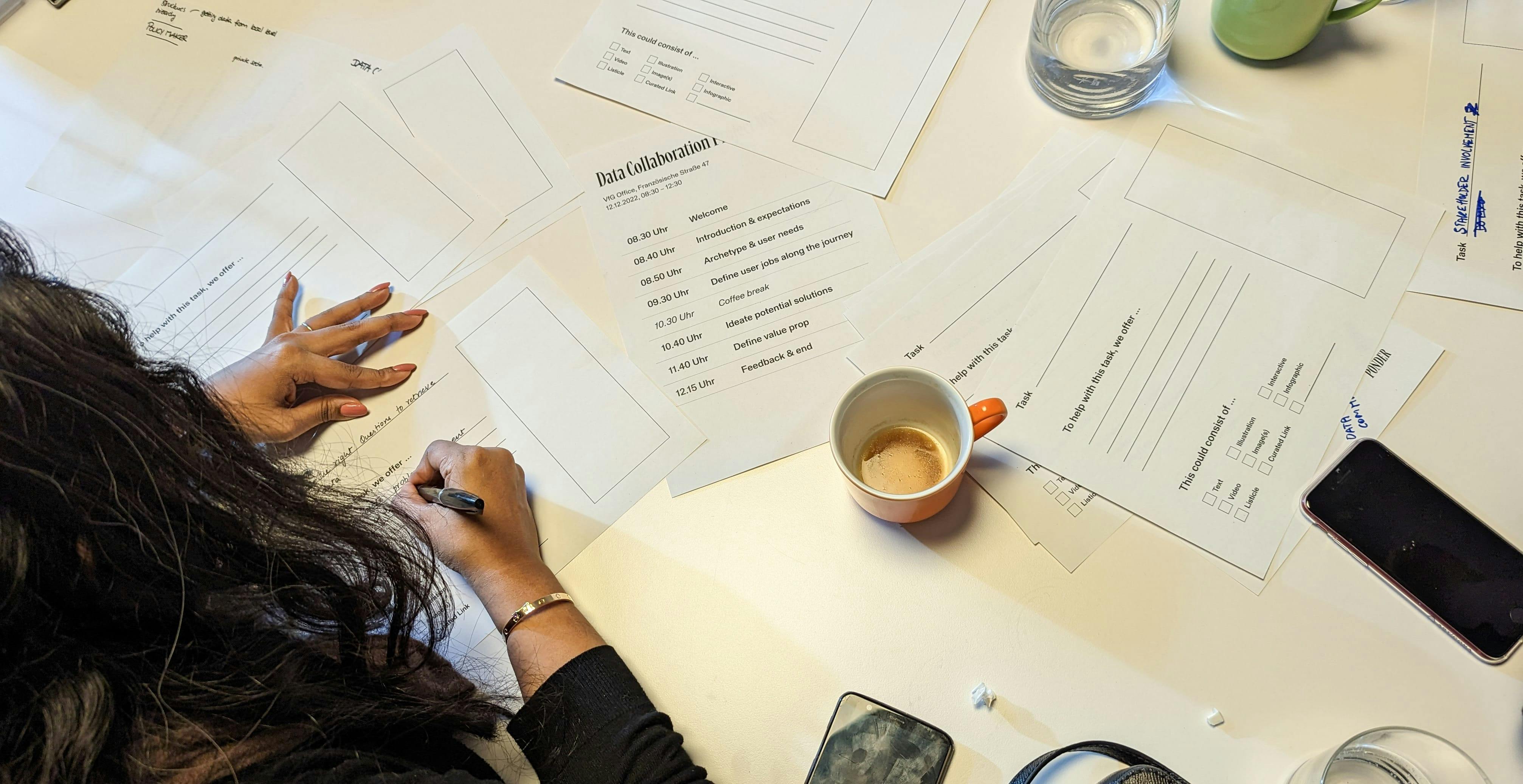 Which content formats are best suited to address the identified user pains? Brainstorming potential formats during the content workshop.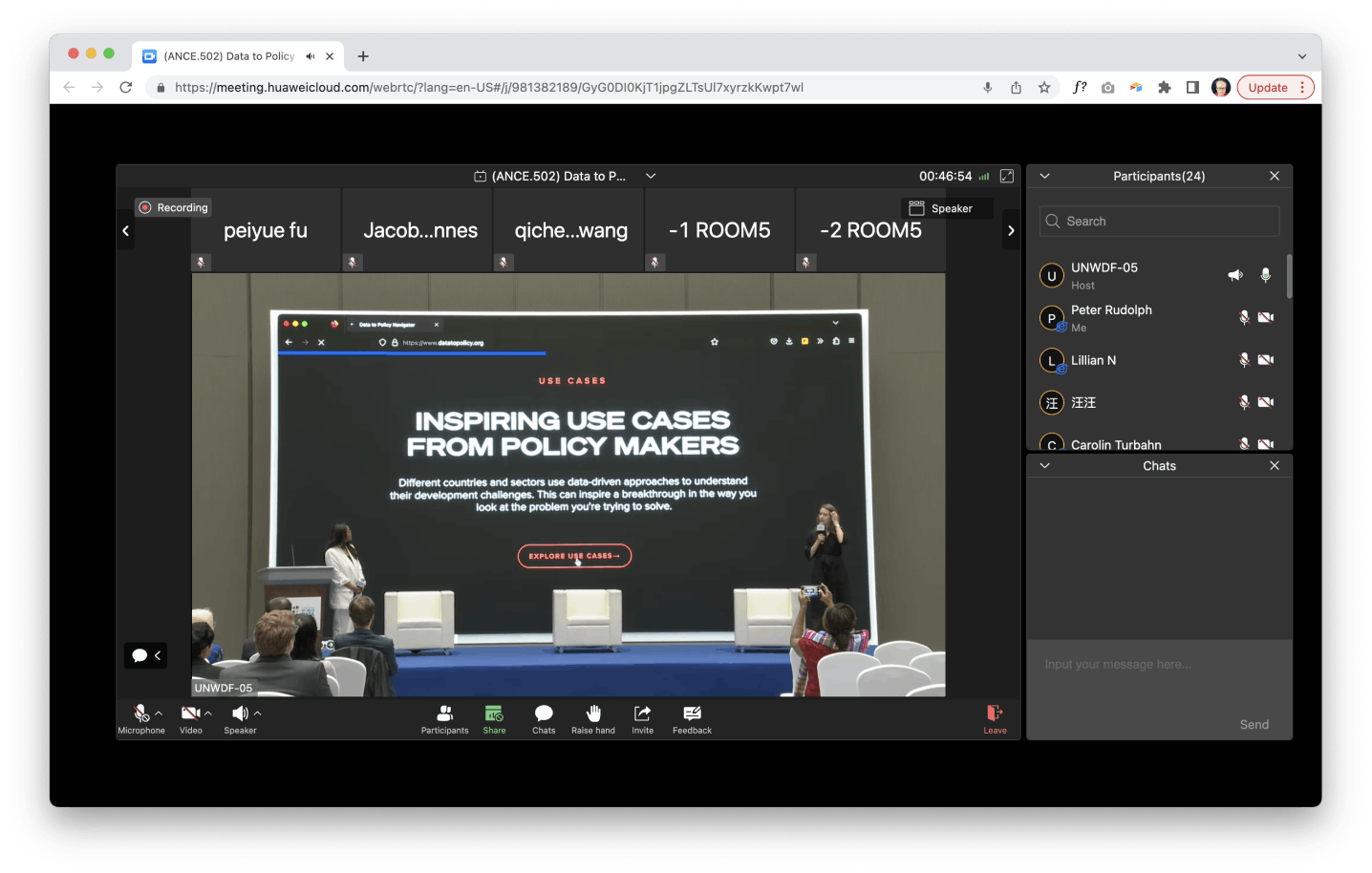 Implementation and Launch
In a close collaboration between all parties involved, the first version of the Data to Policy platform was implemented, tested and launched in only a few weeks – just in time to be presented at the UN World Data Forum in China in April 2023. Since then, the platform is continuously iterated and new features are added: Most recently an extensive repository of data sources as well as the Data to Policy Network, a global community of policymakers from diverse sectors dedicated to evidence-based policymaking in pursuit of the SDGs.
We're happy to see the platform grow and being adopted by policy makers worldwide!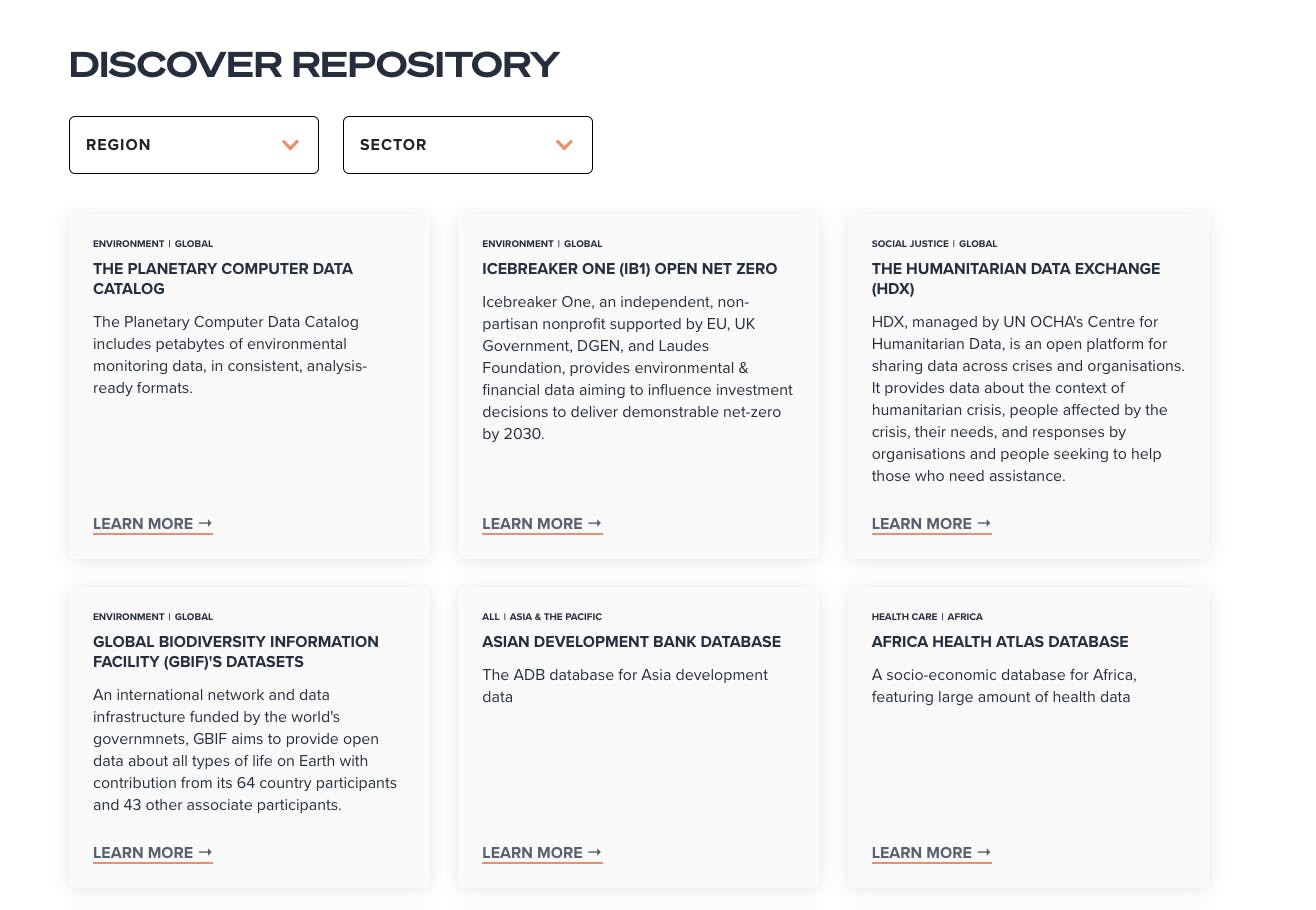 Favourite Ponder moment
How is data used in womens right policies in Kazachstan? Gathering first hand insights interviewing policy makers around the world, from Kazachstan to India and Kenya.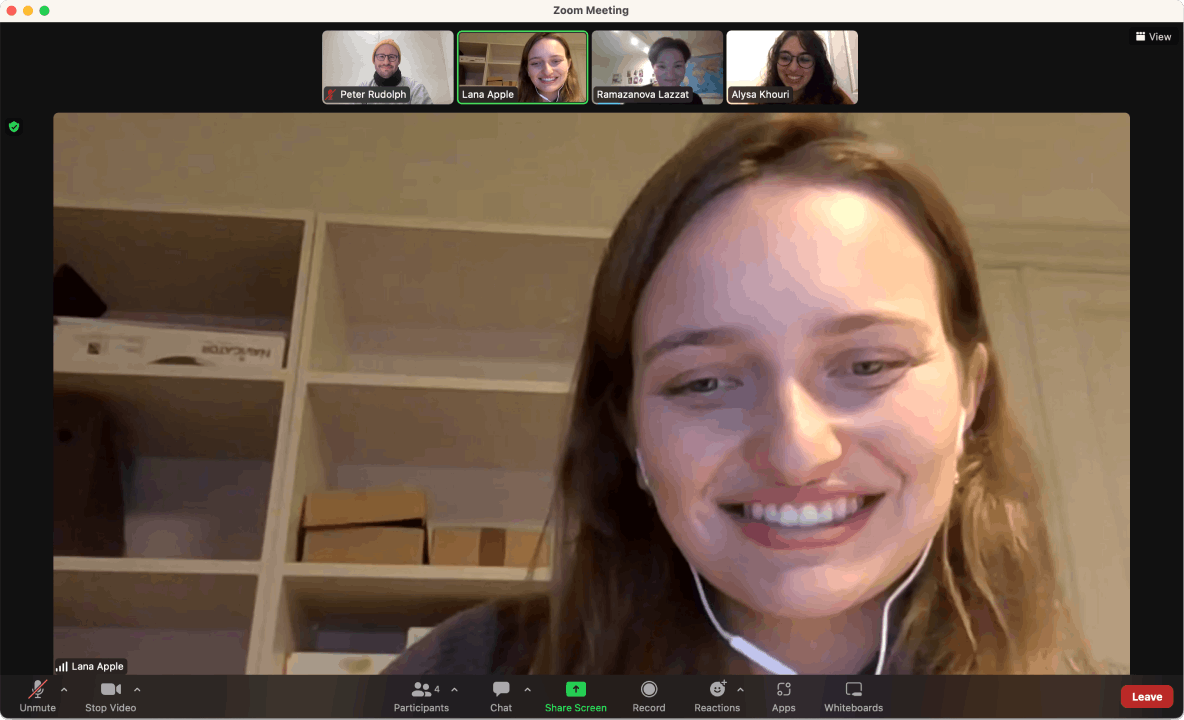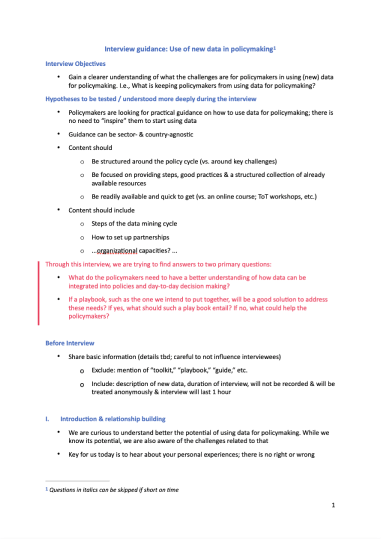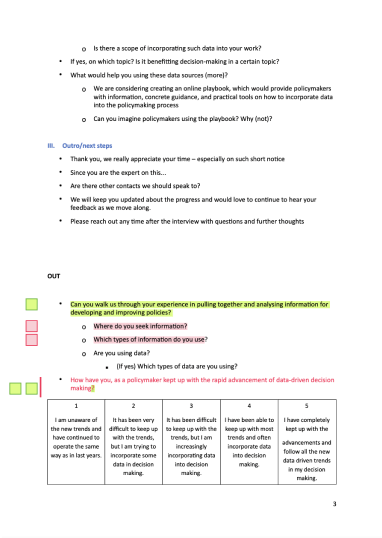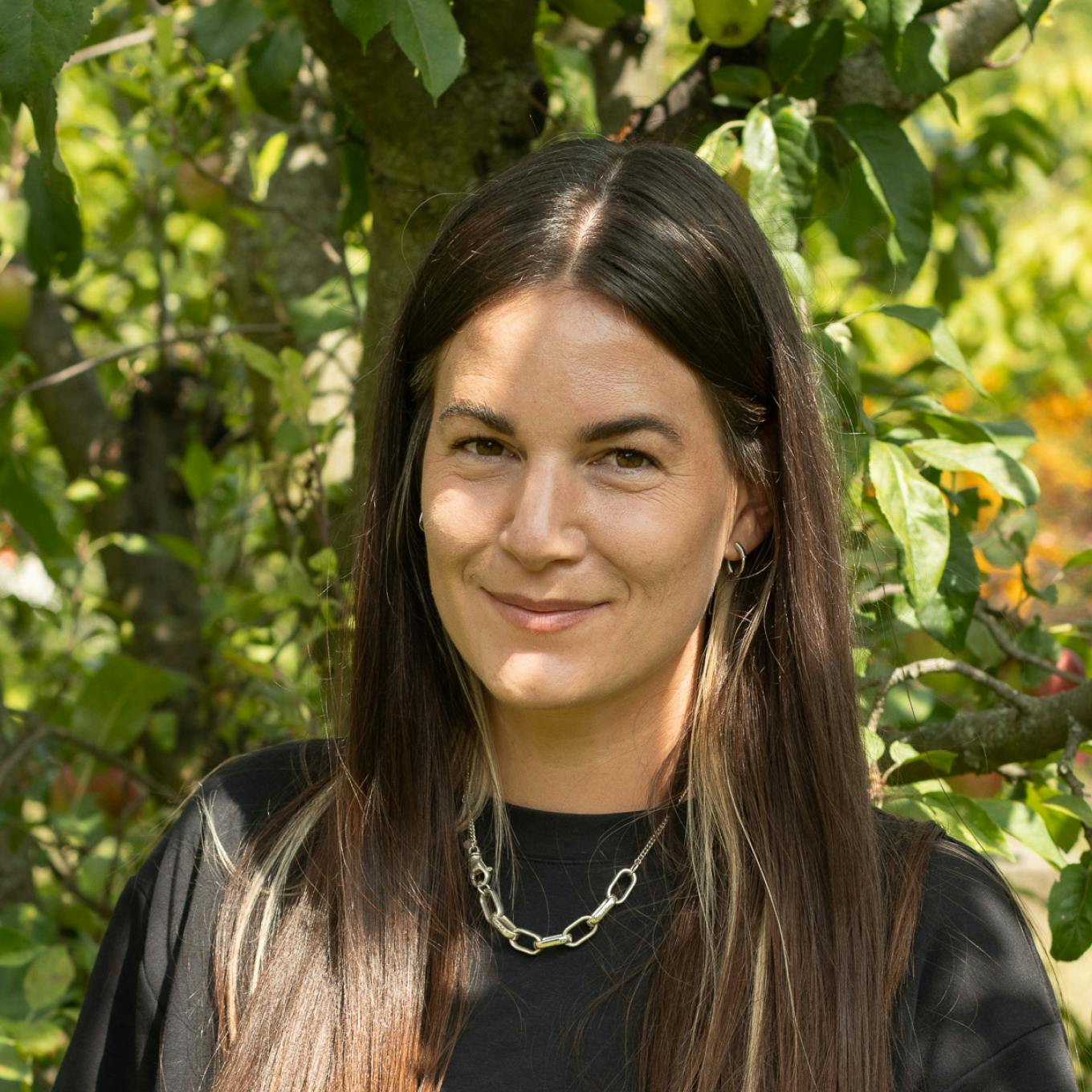 "Bringing our experience from digital editorial projects like ZEIT Online or the Economist into the world of policy making – that was my highlight for sure!"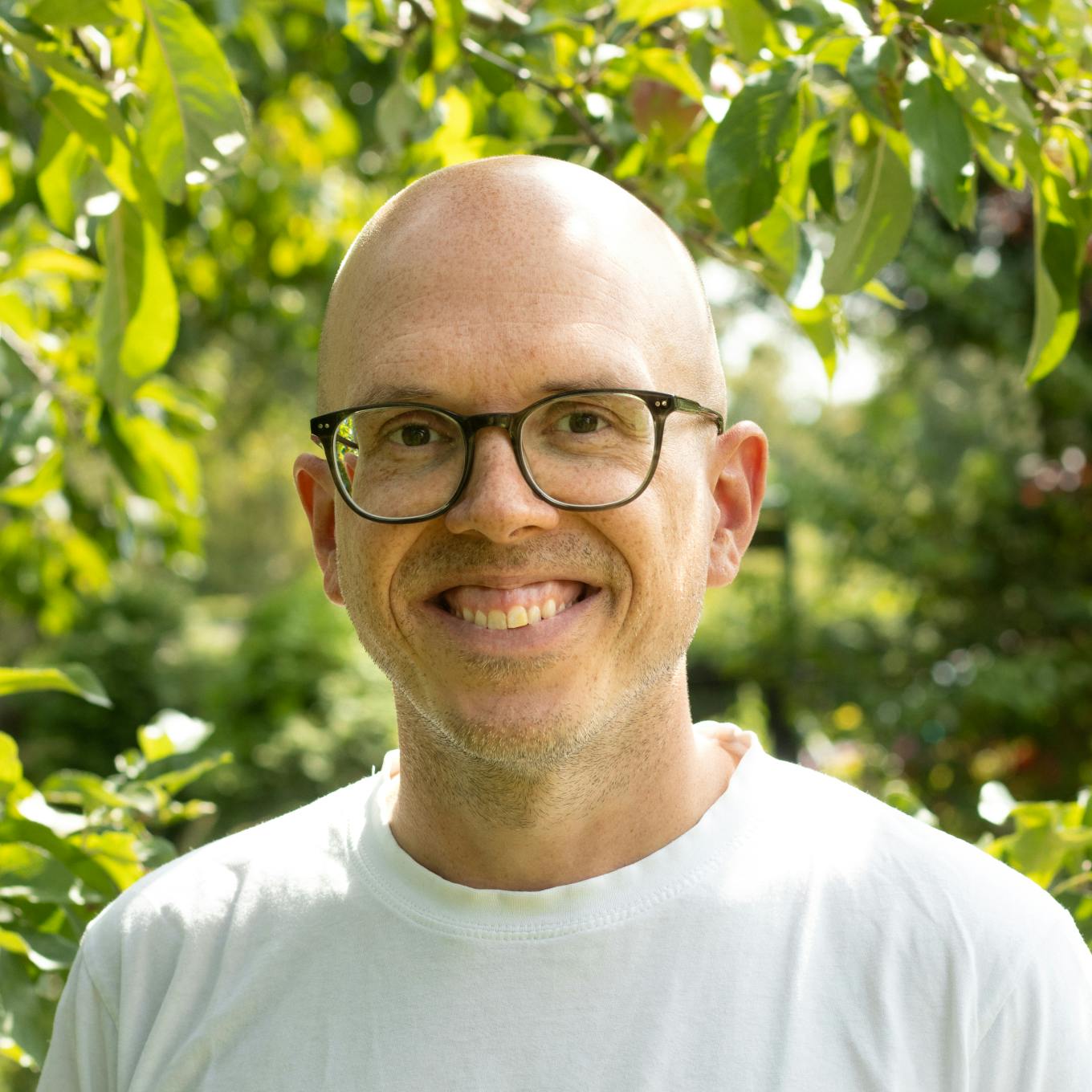 "With an ambitious timeline leading up to the World Data Forum, efficiency was key. With a structured design system we enabled rapid iteration and prototyping!"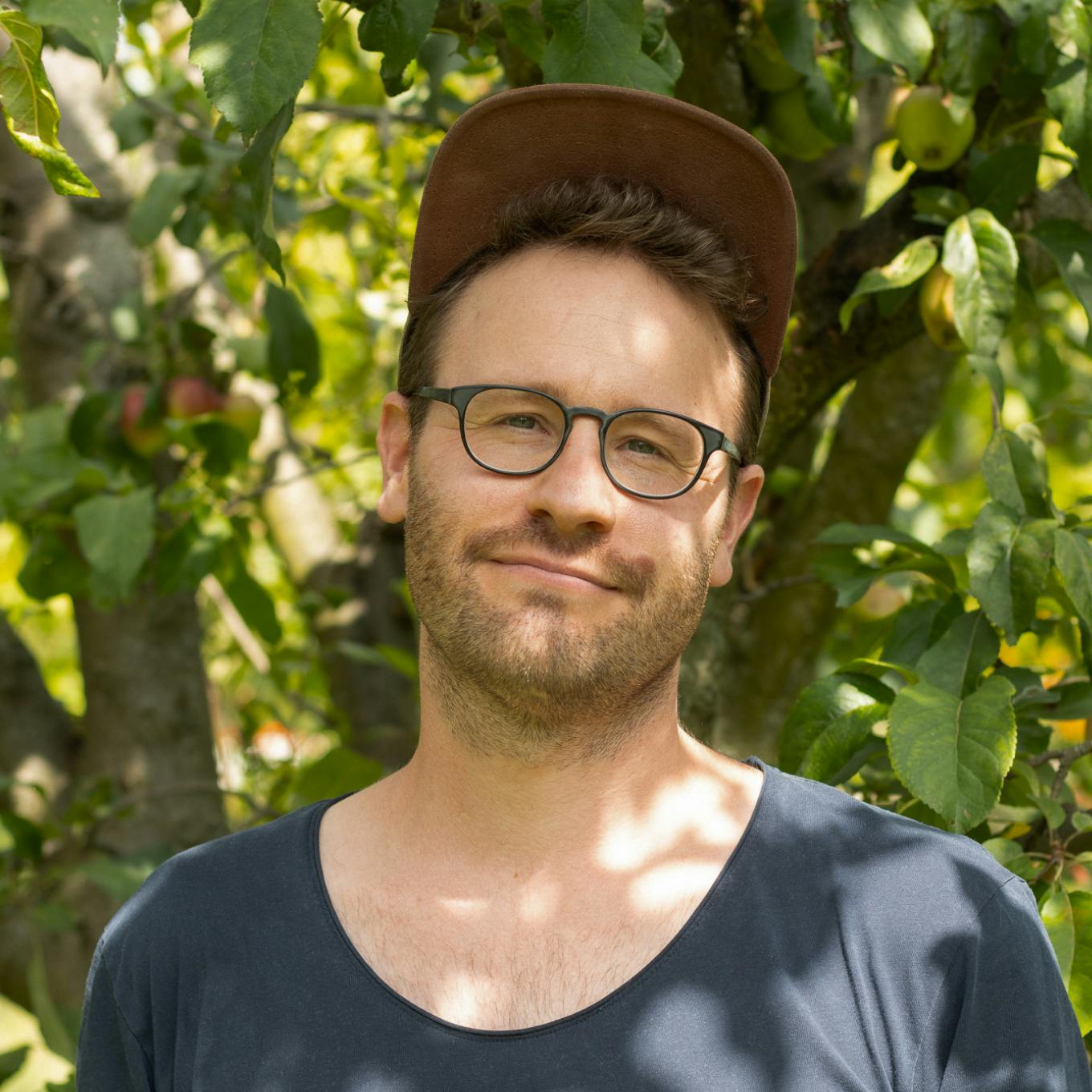 "While every small contribution is valuable, I loved the feeling of turning the big wheel for once: Few things have a bigger direct impact than policies. Contributing to well-informed policies was fulfilling for sure!"